Pipe & Materials Management System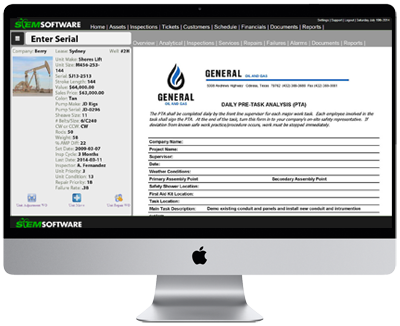 Pipe & Materials Management System (PMMS)
Our Pipe & Materials Management System (PMMS) solution has grown to accommodate various industries that can benefit from a turnkey asset tracking software package. PMMS enables customers to better track the handling, storage and inspection of materials as well as other inventory and logistical heavy assets such as pipe and steel.
Designed and developed by experienced industry leaders, the Pipe & Materials Management System has helped customers grow exponentially in their respective markets.
Turnkey Modular OCTG System
PMMS is a modular system that will provide the right solution for you whether it be for storage and handling, consignment, or providing repair and inspection services for your clients.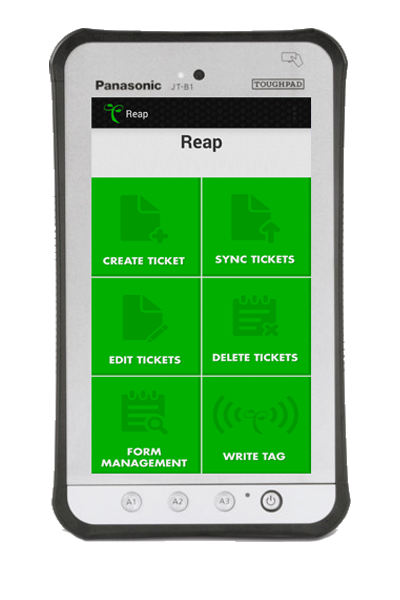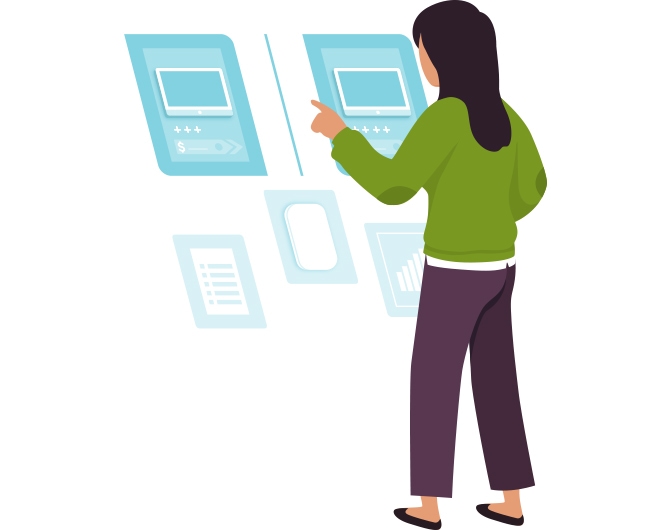 People Friendly
Whether employees are technology savvy or have little experience with a computer, they will find the REAP software to be user-friendly. Our software relies on simple touch devices for input, yet also allows for complex work flow scenarios for your ever changing business needs.
The Only Tool You'll Ever Need
The PMMS software package is full featured and completely customizable based on your individual companies processes and policies.
HANDLING
Our system handles all the tasks related to logistics and scheduling of getting assets to and from storage over the internet. From work orders to inventory alerts and notifications PMMS takes care of it all.
STORAGE
PMMS will handle your needs for keeping track of both private and customer storage. With logins and dashboards, you can give customers the option to view your inventory.
SERVICE
From general pipe repairs to removing damaged items from inventory, PMMS enables you to quickly keep track of your different provided services enabling your accounting department to invoice in a timelier manner.
INSPECTION
PMMS allows you to keep track of all your inspections and associated inventory management.
WORK ANYWHERE
REAP allows you to work from anywhere at anytime.   Whether you need to update a ticket or check on specific inventory all you need is a web browser.
TALLY INTEGRATION
PMMS integrates seamlessly with Tally-Rite exports. All of the necessary data is imported to reduce the time lost by data entry and human error.
CUSTOMER LOGIN
REAP allows for your customer's to login with read only permissions and view inventory levels and run reports on the assets that they own and manage.
REPORTS & ANALYTICS

We continue to build upon our reporting structure to give you best analytics and data to allow you to consistently make more informed decisions about your business.  From pivot charts to scheduled reports PMMS provides you with the dashboards you need.
PAYSTUB GENERATION
REAP allows for ongoing paystub generation so employees can see what jobs they have been on and how many hours they currently have worked during current and past pay periods.  This helps ensure all work orders are put in the system.
SCHEDULING
Schedule installs, repairs, and transfers with a drag-and-drop interface. Send automated alerts, schedule changes, or new ticket assignments to employees via text or email.
DISPATCH
Whether you create and dispatch tickets from the office or the field, REAP allows you to quickly obtain work order approval and transfer to the accounting office.
MULTI-YARD FRIENDLY

Switch between multiple yards to dispatch, manage crews, run reports, track parts, transfer assets, etc.
HIGHLY CUSTOMIZABLE

We build each system up from our core engine to make our products are highly customizable to your company's needs.  Whether you have a custom accounting program or need to integrate in to a well monitoring device we can help.
PURCHASE ORDERS
Generate and track purchase orders from the portal.  All POs are tied to respectable profit-centers, projects, and assets so you can keep track of true costs.
EQUIPMENT MAINTENANCE
Schedule installs, repairs, oil changes, inspections, etc with our equipment maintenance module.  Have a GPS?  We can tie into several or recommend ones that we integrate with.
PERSONNEL PROFILE
Use our Personnel Profile module to keep track of all aspects each employees certificates, tests, hours worked, jobs participated in.
"STEM is user friendly! It is easy to work through even without proper training. You can adjust settings to allow you to view what you need only instead of over powering you."
– 10+ year customer