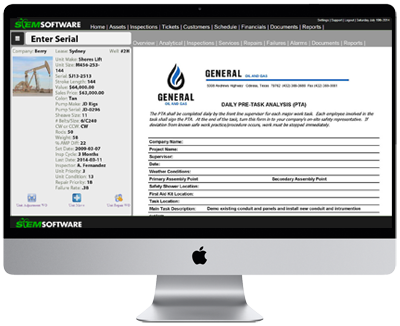 ROOT
REAP's ROOT product was formed to provide a cost effective software package for both established and start-up companies. As implied by the name, the ROOT package allows companies to have a firm foundation from which to grow. We offer complete service oriented packages that will enable your employees to manage tickets in the field and streamline the process through payroll and invoicing.
ROOT is completely modular – as your company has the need for more modules or sophisticated reports, you can activate them individually or grow into our Enterprise packages. Whether you are a roustabout, well service, casing crew or other service company, ROOT is the right choice for you
Lower DSO & Streamline Accounting
Our software will keep track of your costs and help lower your Day Sales Outstanding average. By utilizing our proven electronic ticket system, you can obtain company representative signatures and approvals on your tickets from the field. This allows you to have tickets invoiced in hours rather than weeks.
REAP: AMS helps lower losses due to ticket turn-in failure and will streamline Accounts Receivable and Payroll as well.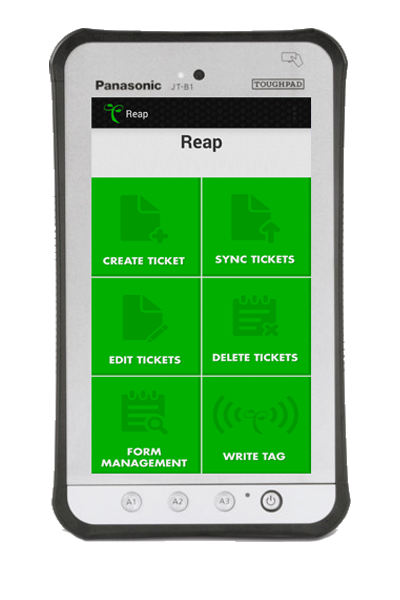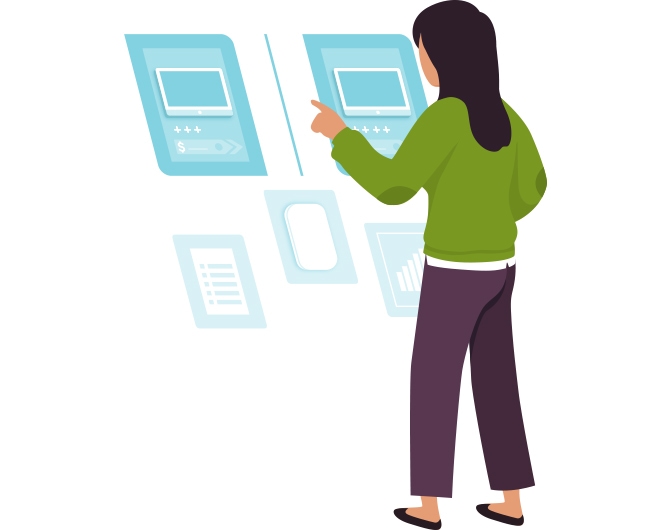 People Friendly
Whether employees are technology savvy or have little experience with a computer, they will find the AMS software to be user-friendly. Our software relies on simple touch devices for input, yet also allows for complex work flow scenarios for your ever changing business needs.
The Only Tool You'll Ever Need
The REAP software package is full featured and completely customizable based on your individual companies processes and policies.
DISPATCH
Whether you create and dispatch tickets from the office or the field, REAP allows you to quickly obtain work order approval and transfer to the accounting office.
PAYSTUB GENERATION
REAP allows for ongoing paystub generation so employees can see what jobs they have been on and how many hours they currently have worked during current and past pay periods.  This helps ensure all work orders are put in the system.
MULTI-YARD FRIENDLY

Switch between multiple yards to dispatch, manage crews, run reports, track parts, transfer assets, etc.
REPORTS & ANALYTICS

We continue to build upon our reporting structure to give you best analytics and data to allow you to consistently make more informed decisions about your business.  From pivot charts to scheduled reports REAP provides you with the dashboards you need.
EQUIPMENT MAINTENANCE
Schedule installs, repairs, oil changes, inspections, etc with our equipment maintenance module.  Have a GPS?  We can tie into several or recommend ones that we integrate with.
HIGHLY CUSTOMIZABLE

We build each system up from our core engine to make our products are highly customizable to your company's needs.  Whether you have a custom accounting program or need to integrate in to a well monitoring device we can help.
PURCHASE ORDERS
Generate and track purchase orders from the portal.  All POs are tied to respectable profit-centers, projects, and assets so you can keep track of true costs.
WORK ANYWHERE
REAP allows you to work from anywhere at anytime.   Whether you need to update a ticket or check on specific inventory all you need is a web browser.
PERSONNEL PROFILE
Use our Personnel Profile module to keep track of all aspects each employees certificates, tests, hours worked, jobs participated in.
"STEM is user friendly! It is easy to work through even without proper training. You can adjust settings to allow you to view what you need only instead of over powering you."
– 10+ year customer